Brain Gilmer M.D.

Knee & Sports Medicine Specialist
Brian Gilmer M.D. Profile
Dr Brian Gilmer was raised in Texas. His mother was a nurse anesthetist at the Texas Orthopedic Hospital where he gained early exposure to clinical research and orthopedic surgery as a child.
Hecompleted his education at Texas A&M University with an undergraduate degree in English Magne Cum Llaude, a minor in Spanish, and University honors. He obtained his medical degree from the University of Texas Medical Branch and graduated Summa Cum Laude. He completed residency training at the University of Washington/Harborview Medical Center in Seattle. Upon completing residency, he did a one-year sports medicine fellowship in Taos, New Mexico where he began work with the US Ski and Snowboard Team.
During fellowship, he was introduced to ski and snowboard injuries which created a perfect fit for him moving to the Sierra Nevada. He remains a team physician for the US Ski and Snowboard Team, in particular with the US Freeski Slopestyle Team. He holds community clinical faculty positions with the University of Reno and the University of Washington. He is sports medicine faculty for the Barton Lake Tahoe Sports Medicine Fellowship and the Mammoth Orthopedic Institute Sports Medicine Fellowship.
Academically, Dr. Gilmer is on the editorial board for the Arthroscopy Journal and has served on several panels for the Arthroscopy Association of North America. He still enjoys using his English degree and has been twice selected as a Doximity fellow, writing on medical topics for other physicians.
In 2016 he established the Mammoth Sports Course, an annual multi-disciplinary sports medicine conference. He remains actively engaged in clinical research having published numerous peer reviewed articles and book chapters.
Dr Gilmer is a diplomat of ABOS with a subspecialty certificate in sports medicine (Certificate of Additional Qualification CAQ), an active member of the AAOA and the AANA sports medicine societies. He was recently designated as a Distinguished Arthroscopic Leader (DAL) by AANA, and was one of the youngest surgeons to have been awarded this designation at the time.
His experience in the Eastern Sierra has provided him with expertise in treating outdoor athletes of all kinds and ages including skiers, snowboarders, climbers, mountain bikers and motocross.
After developing expertise in arthroscopic and open reconstructive surgery of the knee he elected to subspecialize his practice to focus primarily on knee injuries in athletes of all ages. He enjoys skiing, biking, and trail running in the mountains with his wife, two children and three dogs.
He is fully licensed in both California and Nevada and has practice locations in Mammoth Lakes, California and Reno, Nevada.
Brian Gilmer M.D. CV
Orthopedic Surgery
Orthopedic Sports Medicine
Knee Surgery
Texas A&M University, College Station, Texas - B.A. English, Minor Spanish. University Honors, Magna Cum Laude
University of Texas, Galveston, Texas - M.D. Doctor of Medicine, Summa Cum Laude. Class Speaker.
President, Alpha Omega Alpha Medical Honor Society.
President, Theta Kappa Psi Medical Fraternity.
Dr. Gilmer's focus is on arthroscopic and open surgery of the knee. He is an expert in knee preservation and non-arthroplasty (joint replacement) treatments for knee tendons ligaments and bones.
He works with academic institutions, industry, and peers to generate cutting edge research, develop new techniques, and to teach students and surgeons to advance the field of knee surgery.
American Academy of Orthopaedic Surgery

Subspecialty Certificate in Orthopaedic Sports Medicine

American Orthopaedic Society for Sports Medicine
Arthroscopy Association of North America
University of Washington / Harborview Medical Center, Seattle, WA - Orthopedic Surgery Residency Chief Orthopedic Resident Teaching Award
Taos Orthopaedic Institute, Taos, NM - Orthopedic Sports Medicine Fellowship
Dr. Gilmer was born and raised in the Houston Texas area. He spent much of his childhood and early years around the Texas Medical Center with his mother who was a nurse at the University of Houston Health Science Center and later a nurse anesthetist at the renowned Texas Orthopedic Hospital. There he was exposed to great mentors in the field of Orthopedics who fostered his interest in medicine and clinical research.
His childhood was spent largely outdoors hunting and fishing. He held a series of jobs from welding shops, to ambulance services, to guiding wilderness backpacking and whitewater trips in Alaska. He moved to Seattle for residency training and found passion in the outdoors. During his residency in Taos, New Mexico where he specialized in ski and snowboard injuries he was recruited by the Mammoth Orthopedic team.
Distinguished Arthroscopic Leader (DAL) – Arthroscopy Association of North America
Eagle Scout Award, Boy Scouts of America
Alpha Omega Alpha Honor Medical Society
William Todd Midget Award - For fraternity, scholarship, humility, and humanity
Global Health Scholars Award
Excellence in Student Teaching Award
John P. Mcgovern Award in Oslerian Medicine
University of Washington Chief Resident Teaching Award
Dr. Gilmer is a diplomate of the American Board of Orthopaedic Surgery (ABOS). He is also an active member of the American Academy of Orthopedic Surgeons (AAOS), Arthroscopy Association of North America (AANA), and the American Orthopaedic Society for Sports Medicine (AOSSM). He was designated as a distinguished arthroscopic leader (DAL) by the Arthroscopy Association of North America (AANA).
Dr. Gilmer also serves as a consultant for Arthrex, Inc, an orthopedic device and implant manufacturer based in Naples, Florida. In this role he teaches other surgeons about novel techniques and devices in arthroscopic surgery. He feels strongly that in order to push the frontier of orthopedic and arthroscopic surgery forward, surgeons must partner with device companies to help them perfect their products. This improves outcomes for patients. Dr. Gilmer receives no royalties or payments of any kind for using Arthrex's (or any other company's) devices in his own patients, and also receives no payments if other physicians use (or don't use) those devices. He is only reimbursed for his time spent teaching, or for consulting on improving certain procedures or devices. In deciding which devices to use for a particular patient's surgery, Dr. Gilmer chooses the best available products for that patient's particular problem. He has no conflict of interest, as he gains nothing from using (or not using) any company's products.
Dr. Gilmer is a team physician for the US Ski and Snowboard Teams (USSA) and works in particular with the athletes of the US Freeski team. He has provided team coverage for the Dew Tour, X Games, and Mammoth Grand Prix. He provides support to the Mammoth Ski and Snowboard teams and is medical director for the Mammoth Hospital Department of Physical Therapy and Rehabilitation.
He has performed medical mission work in Mexico, Nicaragua, Belize, and Indonesia and has taught English as a second language (ESL) classes to Spanish speakers.
Dr. Gilmer takes an active role in teaching by holding a clinical faculty position through the University of Nevada, Reno and by teaching arthroscopy to orthopedic surgery residents.
He co-founded the Mammoth Orthopedic Institute to expand clinical research on sports related injuries in the Eastern Sierra and established the Mammoth Sports Course as a venue for local, regional, and national providers to discuss controversial topics in sports medicine.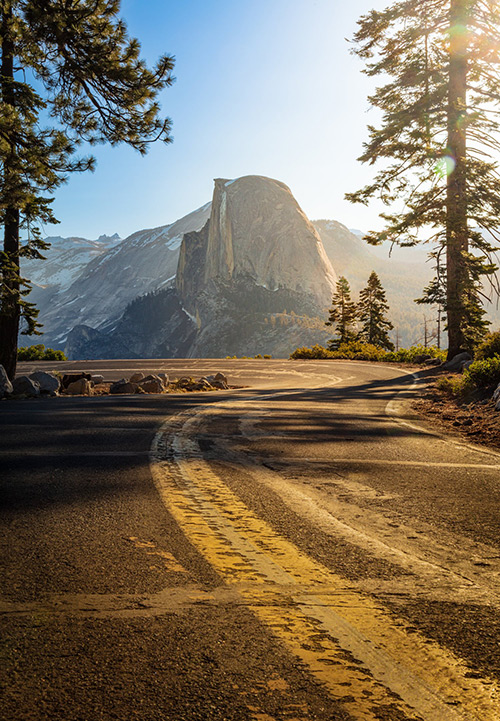 Photography courtesy of Dr. Tyler Williamson – Perfect Circle Photography – for more information or to purchase prints please visit – https://perfectcirclesphotography.com/